Visio 2002 Developer's Survival Pack Tools and Samples
CommandBar Browser
Visio 2002 DSP home This page
Overview
This tool allows a Visio developer to browse the current state of the Application.CommandBars branch of the Visio object model. This part of the object model contains one view of the specifications for Visio user interface elements such as menus and toolbars, covering several drawing "contexts" such as drawing-selected, or shape-selected.
This tool is very useful for verifying the effect of your own solution code, and for inspecting the effect of Visio's own solutions and templates.
ScreenShot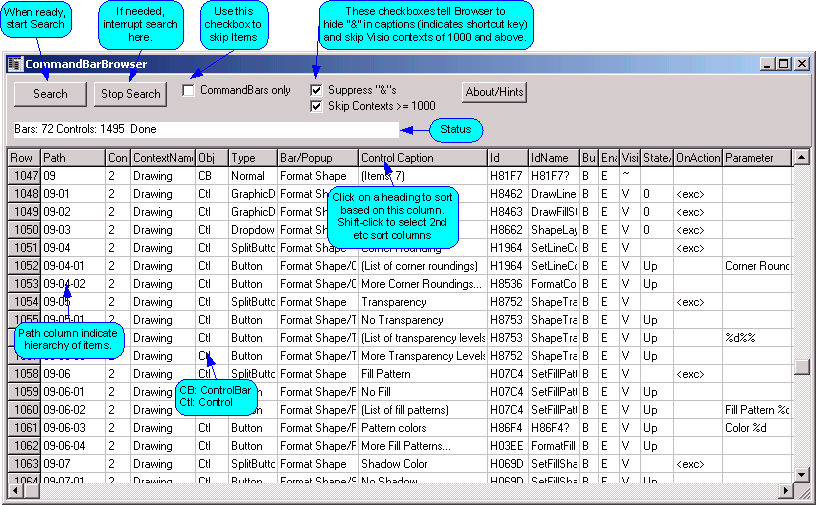 Operation
In addition to above instructions, you can also select one or more cells, and use Control-C to copy them. You can paste them into Excel for convenient formatting and printing.
Installation
This browser comes in two forms:
Stand-alone executable
Visio Solutions Library Addon (VSL)
Please see the common tool installation instructions for details of how to install and run each tool version.
---
Article Created: 2001-06-01 Last edit: Last edit: 01-07-26 Graham Wideman
Go to: DiagramAntics.com